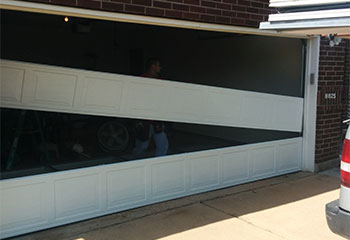 Garage Door Off Track
Customer Issue: Some rollers were worn out and came off the track, resulting in the door not moving.
Our Solution: We disengaged the opener, manually opened the door until we could see the worn-out rollers and secured the door in that position with pliers. We replaced the rollers and tested the door's movements to ensure that the problem was solved.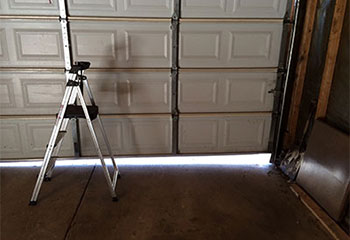 Panel Replacement
Customer Issue: A few of this client's garage door panels were damaged in a storm.
Our Solution: We removed the dented panels and installed perfectly matched replacements.
Opener Repair
Customer Issue: The opener sounds like it's working but the door isn't moving.
Our Solution: We replaced the main gear-drive, then lubricated all of the parts to keep them moving smoothly. We made sure the opener was working perfectly before we left.